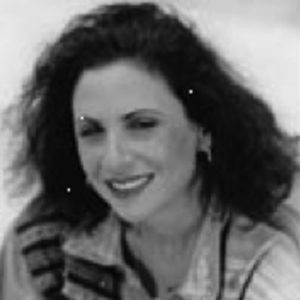 Lisa Stahl
Lisa Stahl has been working with Ucan since the latter part of 1999. Ms. Stahl taught workshops in writing the college admissions essay. She has also tutored students privately on writing admissions essays and has provided individual feedback and editorial guidance on student essays through emails. Originally from New York, Ms. Stahl attended SUNY at Buffalo where she studied English and anthropology and graduated summa cum laude. She attended a doctoral program at Columbia University in English and Comparative Literature on full scholarship for three years, completing all of her doctoral credits. Ms. Stahl received her master's degree with honors at the very top of her class. Academic areas of particular study and interest were comparative literature and modern fiction.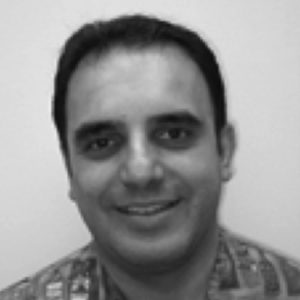 Taner Gulsoy
Taner Gulsoy obtained a B.S. degree in Civil Engineering at the most prestigious University in Istanbul, Turkey in 1991. He came to the United States to pursue his graduate studies. He received an MBA from San Diego State University in 1993. He has been tutoring algebra, geometry, statistics, pre-calculus and calculus since 1990. After having worked for 9 years in the service industry at a managerial level, he decided to pursue his career in education. He really enjoys sharing his math passion with his students and making a positive impact in his students' lives by helping them achieve their goals. Taner joined the Ucan Prep 4 College in 2002 as a math instructor and he has been teaching a number of SAT I and SAT II Math workshops in which his students achieved significant score gains. He also tutors a number of students in math in both one-to-one and private group settings. He teaches the math portion of the SAT, ACT, SAT Math II C, ISEE, HSPT, AP Calculus AB and BC.
ISEE/HSPT Testimonials
Parent raves about his son's isee gains
Our daughter, Megan, worked with Melody and Taner the entire summer prior to starting her 8th grade, which continued until her testing date for the ISEE test. She did well and got into the high schools of her choice.
My son started with Melody back in the summer of 2014 to prepare for the HSPT and ISEE tests. He met with a math tutor every Monday evening, with Melody on English on every Wednesday evening, and took a practice test every Saturday for about 5 months.
Recently, my son took two HSPT tests and one ISEE test:
HSPT results: 96th percentile and 98th percentile, respectively
ISEE results: 84th percentile (harder test for entrance to 9-12 grades)
Acceptance to all three schools he tested at.
Although our son is a good and serious student, based on comparison of his test results on the very first day of working with Melody and these results, we could not be happier. This is massive improvement. We seriously owe Ucan Prep our most sincere gratitude for the expert tutoring and preparation they gave our son.
Thank you Melody, Jonathan, and Tanner! Outstanding job, really.
Craig Valine
Mitchell Valine HSPT results: 98th percentile on HSPT.
His Son Admitted Into His 3 Prep Schools
UCAN tutors were an integral part in my daughter's success in improving her test scores for ISEE and HSPT and getting into both Westridge and Ramona Convent; by focusing on her weakness and taking practice exams. I would not hesitate coming back for her SAT and ACT prep course….
Christina Fluetes
(Westridge and Ramona Convent are selective all girl private schools)
The ISEE test, administered by the ERB, tests students seeking admission into private elementary, middle school, and high schools.  The HSPT is a high school entrance test for Catholic high schools.
| Week | Day | Date | Time | Class |
| --- | --- | --- | --- | --- |
| Column 0 Value | Column 1 Value | Column 2 Value | Column 3 Value | Column 4 Value |
For More Information About The ISEE/HSPT program, call us at (626) 872 3059 or click the "Contact Us" button below, provide your contact info and leave us a message about our 1 on 1 ISEE and HSPT coaching programs
Grab Your Copy of The Test Score Maximizer ™