Student Shares How He Achieved a 2380 on the January 2016 SAT Test
Senior Gets Into Top Schools Like UC Berkeley and Ohio State
Ucan Student Shares About Her Test Score, Admission Results and Total Merit Scholarships Awarded
Parent Raves About His Son's ISEE Gains
Esl student shares his massive gain on the verbal portion of the SAT
Top Student Athlete Gets Into USC Early October
Student Shares SAT Gain and Scholarships
Grace Experienced a 610-Point SAT Score Gain
South Pasadena High School Parent Raves About Son And Daughter's Sat Gains
Ucan Graduate Whose Pre-Test Score Was A 1200 Shares Her Staggering Gain
Mother Shares Experience Of Her Daughter With Ucan Prep
South Pasadena Student Shares How Ucan Helped Boost His Confidence In Test Taking
Colleges Our Students Have Been Admitted To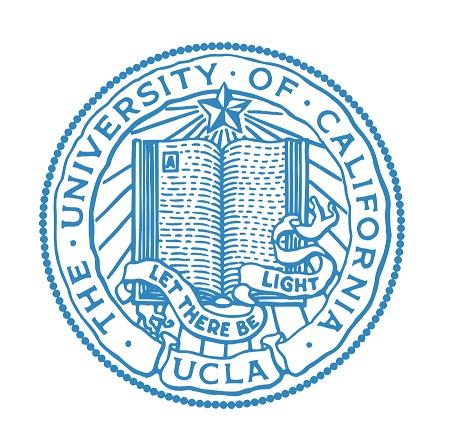 My daughter started with UCan the summer prior to starting her junior year. She attended Saturday classes weekly through the summer for SAT prep. Her baseline score was 1400. She took her SAT in October and got 1550 with 800 on the math portion and all 8's for the essay. Other prep classes required Monday through Friday attendance, so the Saturday only option made it possible for her to pursue other opportunities. Melody, Jonathan, and Taner really helped her deligently prepare. We so appreciate their dedication.
Jonathan, Melody and the other teachers helped our daugther vastly increase her SAT scores, guaranteeing her a spot in a top Ivy League school.   They are simply the  best.
Jonathan, Melody, and Taner are deeply committed to the success of their students. They are accommodating and flexible in their personal schedules in order to give students personal attention. The scientifically developed UCAN college prep and test prep programs are unique to UCAN and are designed to achieve success for each student. I would recommend UCAN!
My son worked with Melody and Jonathan and did an incredible job of raising his SAT scores more than 300 points from his practice tests. UCAN has been instrumental in getting my son into his school of choice and taught him valuable study skills he can take with him to college.  I can't thank Melody and Jonathan enough for working so hard for my son so he can realize his dream. Thank you,  thank you.
Ucan Prep helped our youngest son increase his ACT score six points! Our son has gained so much confidence working with UCan. He didn't think he could improve that much, but now he knows he can accomplish anything. He plays varsity basketball and hardly has any free time. Melody, Jonathan and Taner have gone out of their way to accommodate our son's busy schedule. I only wish we had known about UCan for our three older children. UCan has been the best investment we have made for our son. He couldn't have done it without them!
My son's SAT scores improved over 400 points from the initial skills test. This process helped solidify his college application and facilitate competitive interest from a dozen top notch universities.
UCAN has excellent, master instructors in Jonathan, Melody and Taner!!! They are the most optimistic and  knowledgeable instructors that I've encountered.When my son first started with UCAN in the summer of 10th grade, his initial scores didn't reflect his full potential. However, after working with this awesome trio of master instructors, along with being diligent with other parts of the application process, such as grades, personal statement, etc., he received an excellent ACT score with perfect scores in science and STEM.
UCAN is dedicated to personalized attention to maximize each student's potential. Jonathan, Melody, and Taner have been a pleasure to work with. Recently, Taner helped our student achieve an 800 on the SAT Math 2 subject test after an initial score in the low 600s. We will be starting the college application process in the fall and are so thankful to have Jonathan and Melody guiding us through the process.
UCAN was awesome for our daughter. The SAT prep, while a commitment, was super helpful for our daughter raising her score by 290 pts, and the college planning helped keep her focused and helped her meet her goal of getting accepted into all of her top schools with academic scholarships. Now she just gave to decide on the best fit with the most financial aid. Our second daughter is currently a sophomore and in the midst of the SAT prep as she prepares for the May SAT. Jonathan and Melody truly invest in their students and, of course, everyone love's Tanner. We highly recommend UCAN prep for both SAT prep and college planning.
At the start of the class, my SAT verbal score was about a 650. I did not expect my score to increase by more than 50 points. However, within a few weeks, my score had risen to a 720. By the time I took the real SAT in October, I scored a 750. I did not think that that I could do any better on the verbal section but Jonathan thought otherwise. He encouraged me to strive for a perfect on the verbal section. He gave me the motivation I needed and made me want to score a perfect on the test. I took Jonathan's advice and studies for the next three weeks. On my final try at the SAT, I scored an 800 on the verbal.
I came in with an 1800. On my first test I got a 2210 with an 800 on the critical section of the reading. On my second test, I got a 2380 with perfect scores on the critical reading and math and 780 in writing, and a perfect score on the writing multiple choices. Jonathan, Taner and Melody are fantastic coaches who have helped me see great improvement. Am looking forward to finishing my college prep with Ucan.
Happy Thanksgiving Jonathan and Melody! We have an abundance of things to be thankful for – among them – Cassidy will be attending Brown University where she will also be a member of the Brown Bears Gymnastics Team!

Thank you for everything.
Before Ucan, I had an 1880. After Ucan, I got a 2280, a 400 point gain. I have gotten into schools that vary such as Biola and Pepperdine all the way up to Nyu, Usc, Ucla and Northwestern and substantial scholarships from each. The total was $750,000 in scholarships. Thank you!
I got a 8 point gains of act score after working with Ucan.
UCAN Prep has been an amazing experience for me. They helped me improve my SAT scores by over 200 points within just a little over a month!
So many positive things that one could write about UCAN Prep 4 College (UCAN) and its entire staff which include Jonathan, Melody and Taner (The A Team). The A Team prepares the students extremely well for the exhausting SAT or ACT tests by expanding their knowledge and by helping them build their self-trust. My son went from a diagnostic test score of a 21 to a 29 in the actual ACT score. My son made an eight point gain in that short period of time despite handling many other activities during his high school senior year.
Ucan prep help my daughter Miah increase her SAT score from 1510 to 1880. Thanks to Melody and Jonathan Mitchell. Excellent program. Miah got accepted to Columbia University.Thanks again!!!
Melody, Jonathan and Taner helped to significantly improve our children's SAT/ACT scores. They have been very supportive and have given our children the training, confidence and skills needed to score well on SAT/ACT tests as well as school tests. We were referred to Melody and Jonathan by a friend and we are very happy that we met with Melody and Jonathan and made the decision to enroll both of our children in their Ucan college prep program. Being a part of their program with the training and skill development they were able to give was instrumental to our children's improvement in school as well as their SAT/ACT scores. We would highly recommend Ucan to any parent(s) looking to significantly improve their child's SAT/ACT scores and their grades in school.
Ucan prep help my daughter Miah increase her SAT score from 1510 to 1880. Thanks to Melody and Jonathan Mitchell. Excellent program. Miah got accepted to Columbia University.Thanks again!!!
Both of my kids went to Ucan Prep and both showed remarkable improvement in their SAT scores. My daughter went up 350 points. My son also did very well on his SAT and he is now attending Cooper Union
My son received an early acceptance from Calpoly's aerospace engineering program and I believe it's mainly because of his high math SAT score that Ucan helped him to achieve. Ucan gave my son more confidence than what he used to have. I can honestly say that it's one of the best investment I have ever made for him. Thank you Ucan!!
My son worked with Melody and Jonathan and did an incredible job of raising his SAT scores more than 300 points from his practice tests. UCAN has been instrumental in getting my son into his school of choice and taught him valuable study skills he can take with him to college. I can't thank Melody and Jonathan enough for working so hard for my son so he can realize his dream. Thank you, thank you.
I joined UCAN in the summer going to senior year. My initial SAT score was a 1400 but after UCAN I had a 1900! This program really helped me not just with the SAT but with my everyday study habits.Melody and Tanner are excellent teachers and are very helpful. I would recommend them to anyone who wants to improve their SAT score or needs help in the college application.
UCAN tutors were an integral part in my daughter's success in improving her test scores for ISEE and HSPT and getting into both Westridge and Ramona Convent; by focusing on her weakness and taking practice exams. I would not hesitate coming back for her SAT and ACT prep course.
Best place for SAT prep!They not only helped my child score high on their SAT, but they helped with getting full scholarships to college for both my sons! This place is Amazing!!! Thank you everyone at UCAN!
Test Prep Success Stories
David Harris, National Merit Scholar, shares how he benefitted from Ucan's college planning and test prep program.
Notre Dame Student Talks About His Huge Gain On The Act
Ramona Convent Father Raves About How Daughter Got Into Her Top College Pick
La Salle Parents Are Jazzed With Son's 2330 On The SAT
Polytechnic Student Shares Why She Liked Ucan SAT Prep Program Over Other Prep Program
Loyola & Ucan student goes on to top college
Student Gets Into USC's Marshall Business School Program
NICK, A LOYOLA ALUMNI, REVEALS WHY UCAN PLAN IS A FUN PLACE TO PREP FOR THE SAT
Loyola & Ucan Graduate Talks About Benefit Of Ucan's College Planning Program
Loyola & Ucan Alumni Admitted To UC Berkeley
Loyola Student Enjoyed And Benefited From Ucan's SAT Prep Program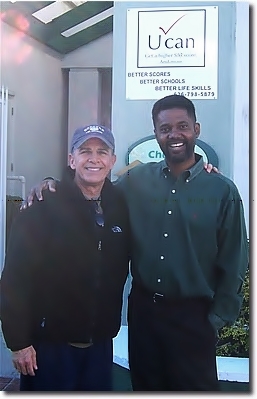 …he went from a 2080 to a 2280 on his most recent official SAT test.
My son, Alex, enrolled in Ucan's test prep and college p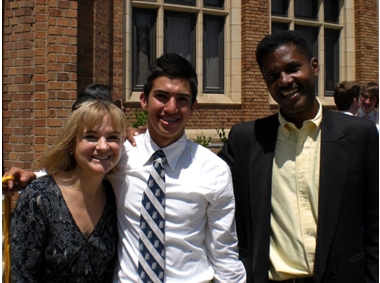 lanning program as a sophomore. Alejandro had an important advantage: starting the test prep and admission process early dramatically increased his chances of success. With the help of highly trained coaches, my son improved rapidly: he went from a 2080 to a 2280 on his most recent official SAT test. Additionally, with the ongoing strategic guidance of Jonathan and Melody Mitchell, Ucan's head college counselors, my son's chances of being admitted to the top schools in the nation have been significantly optimized. I am so grateful to have found this unique program with its impressive track record and guaranteed test score gains. I strongly recommend Ucan Prep and Ucan Plan to any parent or student serious about test prep and college admission success!
# 1 New York Times Best Seller Says: "Working with you should be mandatory for every young person."

The essence behind Ucan Prep is simple. The Ucan team did whatever it took to get my daughter, Maddi, ready for the SAT exams, including coaching her for hours at a time when most people and all businesses are fast asleep. Maddi's experience with her teach was awesome. He totally motivated her not only to excel at the SAT's but in all of school and life. Kudos and many thanks for the amazing job you do. Working with you should be mandatory for every young person
Dr. Spohn , Former Guidance Counselor States "…we decided to offer Ucan Prep's test prep services to parents and students of Ramona Convent because of this program's impressive and proven track record."

"Ms. Pillon, Ramona Convent's principal and I are thrilled to offer Ucan Prep's SAT prep and college admission program to our community. After considering various test prep organizations, we decided to offer Ucan Prep's test prep services to parents and students of Ramona Convent because of this program's impressive and proven track record. So you are aware, I have personally entrusted my own daughter to be coached on the ISEE by Ucan Prep's master teachers. I am personally thrilled by the results, their outstanding teachers and college planning program. The Ucan Prep has our highest endorsement and we strongly recommend that you take advantage of their test prep program."
Ucan Student, Vanessa Martinez, Gets Into Her Dream School: Harvard

Before Ucan, I scored a 1910. Then Ucan stepped in.Throughout all the work, guidance, help and coaching, I was able to increase my score and boost it all the way up to a 2190. Everything that goes into the college planning process-the essays, forming activity list, making you shine-that is where Ucan is really special. It's almost like gift-wrapping a present. The present is great, but it's with the right paper, the right bow, that is what sets it apart. Ucan helped me set apart my qualities from the 1000's of applicants out there. It helped me get admitted to the University of Pennsylvania, USC, Notre Dame, and ultimately Harvard. I don't know where I would have been without Ucan.
Aubrey, Polytechnic And Ucan Alumni Gets Admitted Into His Dream School: Harvard "…you cultivate a mindset in which the SAT test becomes fun."

I started late with UCAN after a busy summer, but I was still able to increase my scores. The phenomenal tutors help to elaborate on the ins and outs of the test. You are in an environment where everyone around you wants to learn. Most importantly, you cultivate a mindset in which the SAT test becomes fun. Yes, FUN! With countless practice tests, I went into the test relaxed and confident. Because of UCAN, the test seemed only to be an expression of my preparation, and had I been prepared well! As a result, I surpassed my goal on the October SAT with a 750 in Critical Reading! So many of my friends had also prepped in an attempt to do better on the SAT their second time around. Many of them received the same score, or even got a lower score. UCAN guarantees an improvement, one which I am proud to have achieved.
This score was 200 points higher than my initial SAT test with UCAN.

The strategies and test taking skills that I learned at UCAN Prep definitely made a difference when I took the actual SAT exam for the first time in October of 2006 and received a score of 2100. This score was 200 points higher than my initial SAT test with UCAN. This improvement is due to UCAN's dedication and personalized instruction regarding the topics on the test. Thank you so much Ucan for your time and care.
Bryant, An Online Ucan Student From Taipei, Taiwan Scores a 2100 On SAT.

My son Bryant Hsu, had one of the busiest yet most fruitful experience this past summer. He met the Ucan Team. He dived right into Ucan's SAT prep course. He scored a 1750 on the first diagnostic test and that really gave him a sense of what his strengths and weaknesses were. Following were weeks of great tutoring, endless studying and quizzes and tests. He took two more practice tests and his scores shot up to 1980 and 2020 by the end of the summer. That gave him the confidence to take the real test in October and he scored an incredible 2100! We are thankful to Jonathan and his tutors for working so well with our son. Thanks Jonathan, Margit and Tara for bringing out the best in my son.
I have used Ivy West, Princeton Review, and now Ucan and have found that Ucan did the best job in preparing me for the test.

My first SAT score was a 2130. 700 Math, 740 Verbal, and 690 Writing. I have used Ivy West, Princeton Review, and now Ucan and have found that Ucan did the best job in preparing me for the test. I had done SAT IIC prep with Ucan and got a 780. Ucan provides students with much more personal attention than other test prep services. The tutors at other prep centers are young people doing this to make extra money, while the tutors at Ucan are professional. They tutor for a living and because of this are inherently better at it than others. I also used Ucan for writing and verbal but I only did a few sessions, however that preparation was also very beneficial. The people at Ucan care so much about their students and they really know their stuff. I got my Math score up to a 790, only missing one question because of my Ucan tutor's help.
Student Gains 350 Pts And Achieves 2250 On May SAT Test.

Thank you very much for letting me know about the SAT scores. She did great! Here are her results: Critical Reading: 730 Math: 750 Writing: 770 (Multiple Choice: 78; Essay: 9) Tiffany's Official score on May 2008 test: 2250. Total gain from pre-test: 360 pts We are all so thrilled that her scores went up so much. She asked me what score I would be really happy with and I told her 2200. Of course she beat that as well. 🙂 Without the UCAN program, Tiffany would not have had the confidence and the skills that she did when she walked into the SAT exam on 5/3. We are extremely grateful to Jonathan, Melody, their fantastic instructors and you for helping Tiffany improve her chances with the exam.
From a 1950 on the PSAT…she was able to achieve a 2190 on her SAT.

When we first became aware of your services Vanessa was a junior and had just received a 1950 on her PSAT. After having the chance to sit through your presentation and grasping the full impact of what the college admissions process would entail, I knew instantly of the value the SAT Prep and College Planning programs would offer Vanessa. The commitment of your instructors to provide her with the tools she would need to excel not only on the SAT, but in the future, was invaluable. We as adults find it difficult to employ time management techniques in our daily lives. What an advantage for our kids to learn and understand how to apply this concept at such a young age. True to form, with your support, and that of the highly skilled and experienced mentors working at UCAN she was able to achieve a 2190 on her official October 2010 SAT. This score, coupled with the manner in which her academic and personal information was packaged and presented in her college applications, helped her gain early admission to her first choice, the University of Notre Dame.
Polytechnic Parent Expresses Pleasure With Sons' Test Score Gains.

My family is very pleased with the performance of ours sons on the SAT after taking classes at UCAN Prep. UCAN made everything a good experience, and worked with our schedule to prep the boys for the SAT. The boys' respective scores each increased 200 points, and we were very pleased with the results on the SAT.
Ucan Graduate Admitted To Princeton And Stanford Declares "UCAN's Prep Program Helped Me To Realize My Full Potential…Achieving A Perfect Score On The Reading Comprehension Portion Of The PSAT

UCAN's prep program helped me to realize my full potential – not just on tests like the PSAT or SAT, but in all areas of life. I'll always remember what Jonathan told me the first time I saw him: Dream big. With the infectious enthusiasm and passion teachers at Ucan learned to approach tests differently – something my scores reflected. I scored better on the day of the test than I had even hoped, achieving a perfect score on the Reading Comprehension portion of the PSAT. UCAN's program was extraordinarily structured, with warm, encouraging teachers who nevertheless knew exactly when to nudge and push me towards my goal. Thanks to UCAN, I'll continue to dream big.
Annie Cheng Appreciates Caring And Supportive Staff

Ucan has helped me gain at least 200 points on my overall SAT score. The caring and supportive staff helped me to set and achieve my goals. As a result, I have developed not only test taking skills, but also life and critical thinking skills.
Margit helped my English ACT score jump from a 28 to a 34.

To put it plain and simple, UCAN helped me prepare for my ACT enormously. Not only did working with Margit and Tanner help me tremendously on the test, but I truly enjoyed my sessions with them. We got along famously and I even looked forward to my time with them. Margit helped my English score jump from a 28 to a 34 (woohoo!) and my Reading score from a 26 to a 28 while Tanner helped boost my Math and Science scores by two points each! Also, Lisa and Jonathan were awesome aids in my college application process. Lisa helped me strengthen my writing skills and helped me understand how to write a real college essay – the kind that knocks your socks off. Most importantly, they gave me confidence in the work I produced and submitted to my colleges. I'm so thankful I used UCAN for both my ACT test prep and my college applications.
Isee Prep Helps Her Daughter Get Into Flintridge Prep.

My daughter Christine has been accepted into Flintridge Prep, La Cañada next fall. I wholeheartedly thank you and Ucan's tutor prepared my daughter to score good on her ISEE test. I really like your effective prep system, your experienced and dedicated tutor to motivate my daughter, gave her encouragement, interacted with her positively and comfortably for her ISEE test last month.
My First SAT Score Was A Dismal 1770…I Was Able to Get It Up To 2020.

I felt that Ucan Prep greatly helped in my preparation for the SAT and for my college admissions. Whenever I came to the Ucan center, they were always organized and I never felt as if they did not know what they were doing. My first SAT score was a dismal 1770, but with more help from the Ucan staff, I was able to get it up to a 2020, a score that I am proud of.
San Marino Student Learns Not To Doubt Himself And Achieves Desired Gain.

My name is Brandon Brown and I go to San Marino High School. Ucan Plan helped me grow in so many ways. Academically, they helped me achieve the unimaginable. As a new student I didn't think I had a chance to score above a 600 on the critical reading section. I ALWAYS complained and doubted myself. Jonathan told me to never doubt myself and to go into the test ready to take control. It helped tremendously.
Student Takes Princeton Review Course And Then Takes Ucan Prep.

We first learned about UCAN from my daughter's high school college counselor when she was looking for some focused help to improve her SATI math score. Allie had taken the Princeton Review course, but felt she needed more individualized attention in this area. Taner was a great match and helped her gain confidence that she could raise her score. She gained 90 math points on her next try. Our son's schedule is so packed with school, sports and music that we knew we couldn't find a class or even small group prep program for the SATs that would work. We opted for one-to-one tutoring with UCAN's math and verbal coaches, Taner and Margit. The individualized attention and their willingness to work around his other commitments made all the difference. Jeff achieved a top tier score on his first attempt at the SATI exam, which has taken a lot pressure off an otherwise stressful junior year. Our family has been very pleased with the individualized support and encouragement of the UCAN team, both in test preparation and college planning. We wanted our children to have great choices for college and we believe our investment in UCAN services has made that possible.
Student Raves About AP Calculus AB Math Coach.

Hey Jonathan,
Taner is definitely a big help right now. I have my final Friday, so hopefully it will pay off.
Well, I just got accepted into Stanford Early Action. I'm still applying to Princeton and Dartmouth and a few liberal arts colleges on the east coast.
Daughter Starts Test Prep Program At The Ideal Time…In 10th Grade.

My daughter, Nicole, enrolled in Ucan's test prep and college planning program as a sophomore. Starting the test preparation process early helped identify areas Nicole could focus on to improve her test scores.

Ucan offered a small group setting that really suited my daughter's ideal study environment. Nicole's scores improved dramatically and the test taking skills she learned through the program really made the difference. Additionally, with the ongoing strategic guidance of Jonathan Mitchell and Melody we received key advise to improve our daughter's chances of getting into her top school choices.

To date, Nicole has received acceptance letters from 2 of her top 3 colleges. Ucan Prep was recommended to us by a close friend and I would like to strongly recommend Ucan Prep to any parent or student serious about test prep and a successful college admissions process.
Austyn Gained Over 300 Points.

My name is Austyn Gabig and I started my Ucan journey as a junior at Ramona Convent Secondary School taking a class to prepare me for the May SAT. Even after this short course, I learned and grew so much as an SAT test-taker and my scores proved it. By the end of the course I had gained 300+ points! Thanks for everything Ucan.
Father Thrilled With The Over 200 Point Improvement In His Son's SAT Scores After Attending Ucan.

We were thrilled with the over 200 point improvement in our son's SAT scores after attending Ucan. In addition, our son's effort and work habits substantially improved as a result of the positive teaching methodology employed at Ucan. We truly appreciate the entire organization's commitment to our son.
His Daughter Went From A C- To A B In Honors Geometry.

As a freshman at Ramona Convent Prep, my daughter Adela started out her new school year struggling with Honors Geometry.

Feeling overwhelmed and falling further behind it was time to call on the expert services of Ucan Plan. Math tutor par expertise, Taner, had Adela up and running in less than 8 weeks. She went from a C- to a B and an opportunity at an even higher mark pending the final exam grade! Taner's patient style and mastery of the subject matter fit Adela's math needs like hand to glove. The cost of the program is worth more than it's weight in gold, or should I say scholarship gold! Thanks Ucan Plan.
ESL Student Achieved A 2120 On The SAT.

One thing I really like about Ucan Prep is that it is not just a simple SAT prep class, it is a class that teach you beyond what's on the test–it helps you through regular high school work, college applications, college interviews and much more. Most importantly, it helps you to realize your potential. I got admitted to Yale, Duke, Stanford; I was granted the Morehead Scholarship at University of North Carolina, Regent and Chancellor Scholarship to UC Berkeley, UC Irvine, and UC San Diego.
Henry Hernandez, Loyola And Ucan Alumni Achieved An 800 Score On The Critical Portion Of The SAT In The 10th Grade. He Was Admitted To Harvard.

I owe a lot to the caring teachers at Ucan Prep.
Henry Hernandez, Loyola And Ucan Alumni Achieved An 800 Score On The Critical Portion Of The SAT In The 10th Grade. He Was Admitted To Harvard.

Ucan has had a significant impact on me. Not only did I post a 1510 on my first try, more importantly I learned the value of dedication, discipline, and hard work.
Student Breaks Limiting Belief About Testing.

I was limiting myself. I did not believe I could break a 1500. And I did…I can apply what I learned to the rest of my life.
Her Sister Learns Also About Better Time Management Skills.

Besides higher test scores, we have learned to be better students, how to manage our time better….but still have time to have fun.
ESL Student Ends Up With A 1470 And Gets Into MIT

I came to the United States in 1994 and started as an ESL student in the 6th grade. Early in my 10th grade, I received a 520 on verbal. I started taking the UCAN verbal class in the summer after I finished the 10th grade. In the SAT I test of November 2000, I received a 680 on the verbal. Overall, I boosted my SAT I score up 160 points. By getting a 1470 on the SAT I along with my school grades, SAT II score, and extracurricular activities, I was admitted by several universities such as Caltech, MIT, Princeton, Cornell, UC Berkeley, UCLA.
Ucan Prep has had a really big impact on me. I started preparing before a lot of my friends did. The thing I liked the most was how we worked in small private groups and I got the benefit of my peers as I was able to learn from them. My SAT I score was a 1430 and I started with a low 1200 about a year ago. Recently, I was awarded a National Merit Scholarship and I will be attending Georgia Tech in the fall.
Attending Class Ends Up Being Something You Look Forwards.

Over that short period of time my verbal score jumped over 100 points and I earned a 750. This improvement is due to the UCAN teachers' unique teaching skills. Attending class ends up being something you look forwards to because there are incentives such as scoring a perfect 800 and competing with your peers who are just as motivated as you are. Thanks to Ucan Prep, I will now have a difficult time deciding where to attend school this fall since my choices include, UCLA, UC Berkeley, UC Davis and Stanford.
My SAT I score went from 1090 to 1200 in a short period. Thank you so much.
Parent Thanks Dedicated Ucan Staff

I just wanted to let you know that David Martinez was accepted at the following schools: University of Redlands, Azusa Pacific, UCSB, UCI, Occidental, and Pomona College, Claremont, California. We are very happy that David was admitted to so many great schools and we know this would not have been possible without Ucan's assistance. You and your staff were very dedicated. Taner's assistance enabled David to improve his math score by almost 100 points. Again thank you for your part in helping David reach his goals.
My Tutor Helped Me With Specific Strategies That I Did Not Get Elsewhere

I knew I needed to work on my SAT I math score. My tutor helped me with specific strategies that I did not get else where. After a few sessions, my math score increased by 60 points which pushed me into the range I wanted.
Student Gets Perfect 800 Score On The Verbal SAT Portion

Ucan Prep instilled confidence in me and I was able to raise my score 120 points, helping me obtain an 800 on the verbal portion of the test – a perfect score.
The best characteristic of the program is the counselor's incredible ability to motivate the students

Before I took Ucan Prep courses, I was hesitant and uncomfortable about taking the SAT. But Ucan Prep helped me to have a positive mindset before the test. The best characteristic of the program is the counselor's incredible ability to motivate the students. I started with a 1060 and ended up with a 1290! Ucan Prep not only has a history of successes, a comfortable student to teacher relationship and a motivated teaching staff, but it also provides the best practice and study aids to prepare for the test.
Student From Arcadia High School Gets 800 On Verbal SAT Section

I had scored around a 700 on my verbal section. So imagine my surprise when I received my results for the October SAT I. I had scored 800! The classes also enhanced my thinking skills and overall mentality because of the greatly motivating 'You can do it!' Pep talks. Thank you!.
Another Student From Arcadia High School Gets 800 On The SAT II Writing Test

After 5 sessions, I received an 800 on the SAT II writing.
Another Student Gets an 800 On Verbal SAT!

I received an 800 on the verbal portion of the test.
Your reading techniques are just small examples of your outstanding program and the results are fantastic

Another aspect of your class that I found extremely helpful was your emphasis on the 'Reading Comprehension' part of the SAT. Your reading techniques are just small examples of your outstanding program and the results are fantastic.
Henry Hernandez, Loyola And Ucan Alumni Got An 800 On The Verbal Section

Henry Hernandez received an 800 on the verbal and got a combined score of 1470 on the SAT I as a sophomore from Loyola High School. Ucan Prep's exercises were fun and helped a lot.
National Merit Scholar Raves About Her Scores

With the help of Ucan Prep's class, I have achieved my score of 1520 on my first SAT I in my junior year. The Reading Comprehension seemed easy after using all the strategies. The two things I enjoyed most about the class were the games and the point competition between the two groups.
Student Gets A 1500 On SAT TEST

My SAT score jumped from an earlier 1050 to finally a score of 1500. Thank you!.
In Private Sessions, My UCAN Instructor….Was Able To Figure Out How I Think

So how did I raise my verbal score from a 580 to a 700? The answer lies in private tutoring. In private sessions, my UCAN instructor could really work miracles because he was able to figure out how I think and what mistakes my mind was patterned on making.
Ucan Prep…Also Boosted My Self-Confidence

Studying through Ucan Prep not only boosted my scores by 170 points, but also boosted my self-confidence.
ESL Student Goes From A 330 To A 600 On The Verbal SAT Portion

As an ESL student, I was intimidated by the verbal section and scored poorly on the diagnostic test (330). I believe that what distinguishes UCAN instructors from normal instructors is their ability to motivate students. As a result, I was able to get a 600 on the verbal portion of the test in less than a year!.
Doubtful Student Improves SAT Score By 200 Points Portion

I started Ucan Prep not thinking that I would improve my score by more than 50 points, but with your support and inspiration, my score ended up 200+ points. The teachers taught me everything about the SAT test, study skills, work ethic (and the list goes on). Thanks! You are the best!.
In Just Seven Weeks, Student Improves His Score By 150 Points And Gets In His Dream Colleges

I have been admitted to the University of Pennsylvania, Emory, Swarthmore, Georgetown, Berkeley and UCLA. If it wasn't for your SAT preparation course, I do not feel that I would have been admitted to such prestigious schools considering the high number of competitive students. In just seven weeks, I improved my score by 150 points.
The Mitchell's Are Truly The Best Thing That Happened To Me In My High School Career

The Mitchell's are truly the best thing that happened to me in my high school career. The knowledge I learned from them is beyond what books can teach. As I was working with the Mitchell's, I also developed great confidence and conviction in myself. My gratitude for them is beyond what words can describe. I wholeheartedly thank Jonathan and Melody for the difference they've made in my life.
Flintridge Prep Student Experiences Huge Jump In His SAT Verbal Score

I cannot thank you enough for what you have done for me in my SAT's. A jump of almost two hundred points (440-610) in my SAT I verbal alone was beyond my imagination.
After completing just one 7-week course, I improved my SAT score by 220 points.
My Writing Score Was 480. My Final SAT II Writing Score Was 600

When I first came to you, my writing score was 480. My final SAT II writing score was 600, and it all happened in 2 ½ months! I will attend Cornell University this fall and was also accepted to West Point, UC Berkeley, UCLA, UCSD and UM-Ann Arbor
It Is A Lot Easier To Learn When The Student Is Involved And Interested In A Class With A Wide And Effective Variety Of Lessons And Activities

An important aspect in choosing the right prep class to take is how much the student will enjoy the class. It is a lot easier to learn when the student is involved and interested in a class with a wide and effective variety of lessons and activities. I scored a 1400 after the three months I spent in Mr. Mitchell's class.
I Believe That Your Teaching Methods Really Improved My Vocabulary And Test Taking Skills

Before the class I received 1060 on my first try on the SAT's. After the class, I received a 1230 on the second try. I believe that your teaching methods really improved my vocabulary and test taking skills.