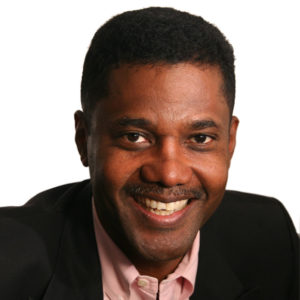 Jonathan Mitchell
Co-Founder and Co-Director of Ucan Prep
Graduated from UC Berkeley in 1988 with a degree in English. He got involved in the test prep industry in 1990. Jonathan has 26 years of experience as a master SAT critical reading coach and 12 years a college planner.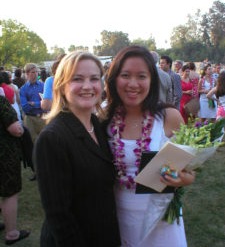 Melody Mitchell
Co-Founder and Co-Director of Ucan Prep
Graduated from Harding University with a degree in education. Worked on her masters in education from the University of Illinois Chicago. Taught in the classroom for 13 years. Melody began coaching the verbal sections of the SAT in 1995. She began a college planner in 200
Our college planning/application 1 on 1 coaching sessions are conducted at out Alhambra center or online. Call us at (626) 786 5662 to get more information and to schedule your family's complimentary college planning session during which we will show you how Ucan Prep's 8-step college prep success system will help your teen achieve competitive test scores, get admitted into more top-college picks and possibly qualify for merit scholarships.
You can also click the "Contact Us" button below to provide your contact info and leave us a message about our 1 on 1 college planning/application programs..
Want to learn 4 of the 8 step system?
Click this link.
College Admission Testimonials
Paloma finished her sophomore year at brown with 8 A's in 8 classes completed. And Really GREAT news: she's been early admitted to medical school at the Icahn school of Medicine at Mount Sinai in New York !! She still has to graduate from Brown of course but no MCATS and no more pre-Med requirements.
Thank you and Melody for helping her get into a top school and launching her to succeed in everything she endeavors !
Yolanda Scott
Paloma Scott was admitted to Brown
With Ucan's college assistance, I was kept on track to finish my early applications. Without UCAN, I would not have been as hopeful and confident as I am about applying for colleges and scholarships.
Aubrey Walker
Admitted into Stanford and Harvard.
UCAN Prep does a fantastic job to showcase their clients as coveted college candidates. Let's face it; children do not always listen to their parents. It was imperative for our family to have an advocate, trainer, and advisor preparing us for the college application process. UCAN Prep was critical getting our son mentally prepared with a rock solid college application. Our son worked closely with Melody, Jonathan, and Tanner to improve his test taking skills and enhance his application. His SAT scores improved over 400 points from the initial skills test. This process helped solidify his college application and facilitate competitive interest from a dozen top notch universities. He garnered scholarship offers ranging from $40k – $80k and is still sorting out his best offer for the right school.
We are grateful for the experience with Jonathan, Melody, and Tanner. We highly recommend UCAN Prep and will most definitely use their services for our next son!!
Julie Owen
Chris Owen was admitted to colleges like Uc Berkeley & Ohio State.
He received over $440,000 in merit scholarships
Before Ucan, I had an 1880. After Ucan, I got a 2280, a 400 point gain. I have gotten into schools that vary such as Biola and Pepperdine all the way up to Nyu, Usc, Ucla and Northwestern and substantial scholarships from each. The total was $750,000 in scholarships. Thank you!
Amy + 400 SAT Score Gain
Admitted To Nyu, Usc, Ucla & Northwestern
Jonathan, Melody, and Taner are deeply committed to the success of their students. They are accommodating and flexible in their personal schedules in order to give students personal attention. The scientifically developed UCAN college prep and test prep programs are unique to UCAN and are designed to achieve success for each student. I would recommend UCAN!
Nina Marino
(Mrs. Marino's daughter was admitted to Northwestern, her # 1 college pick).
The individualized college planning sessions with Jonathan and Melody highlighted what was unique about Isabelle to help set her apart from the extensive college applicant pool. This along with the activity list that highlighted academic successes, extracurricular activities and community service gave our daughter the edge needed to receive acceptance letters to her selected schools. What was more impressive was the merit scholarships she received!
We are so happy with the results and will definitely use their services for our son!
Stephanie May
Her daughter Isabelle was admitted to American U, Usd & Westmont
Ucan Prep helped me get in to my number one college! they make sure that everything is on track. I can't thank them enough for all the hard work they did for me. I highly recommend UCAN Prep.
Princess Corpuz
Princess was admitted to Ucla
Ucan prep has been a great experience overall. Melody and Jonathan are like family. They have in mind the best interest of their students and are clearly experts in the college application process. As a team they strategically assisted my teen and alleviated stress. These two have hacked the application process. Taner is also amazing and my teen feels more confident than ever in her math skills. Ucan prepares your senior for college to the best of their ability. If you're looking for a great and trustworthy company, Ucan is the way to go!
Denise Menchaca
Roxanne Menchaca was admitted to schools like American U & Boston U
I am very glad I chose UCAN as the final step in my college planning. The entire college process can get very hectic and it really helped my parents and I relax a little bit when we went to Jonathan and Melody. The universities I was applying to required multiple essays and it was a daunting task. Jonathan and Melody helped me stay on top of deadlines and continue to check up on me even though the college process is over for the most part. I owe them both a debt of gratitude.
Michael Morales
Admitted to Ucla
UCAN helped me receive a full scholarship to one of my colleges as well. I definitely recommend that you come HERE for SAT or ACT prep! I promise, you will not regret it.
Madison was admitted to colleges like U of Miami & Morehouse
Hi Melody – hope all is well. I don't know if I told you that Amanda had received 5 acceptances over the holiday break. A few scholarships too. So far: Creighton , DePaul, Whittier, La Verne , St. John and U. Of Portland have say "yes" to her.
Amanda was accepted to several Universities and received many amazing scholarship offers. I am very proud of her!!! She was offered four Tuition Exchange Scholarships valued at $134,000 each, in addition to other University Scholarships, grants and awards specific to each University.
Yolanda Mora
Admitted to schools like Creighton and DePaul
So many positive things that one could write about UCAN Prep 4 College (UCAN) and its entire staff which include Jonathan, Melody and Taner (The A Team). The A Team members are experts in all of the associated fields related to the college application process. They were on top of things by constantly emailing or texting us with important dates and by providing us with important information. They were easy to get a hold of. We were given their personal cell numbers and they made themselves available at any given time. In several occasions, our son worked with members of The A Team pass regular hours. The UCAN program was a well made investment into the future of our son as well as that of our family. As of the day of this review, my son has been accepted to two of the several schools he has applied to. We are still waiting for other schools to respond. He is seeking a career which the degree for it is highly impacted in the nation. One of the schools has offered our son a $10,000.00 US Dollars, yearly scholarship. This shows that the rate of return in our investment in the UCAN college preparation program has yielded its benefits. We highly recommend UCAN without hesitation. UCAN rocks!!!!!!!! and yes every student, you can…..
Ray Berrara
I joined UCAN in the summer going to senior year. My initial SAT score was a 1400 but after UCAN I had a 1900! This program really helped me not just with the SAT but with my everyday study habits.Melody and Tanner are excellent teachers and are very helpful. I would recommend them to anyone who wants to improve their SAT score or needs help in the college application.
Leyna + 500 SAT Score Gain
Admitted To Gonzaga With $12,000 A Year Scholarship
It's been a great experience working with UCAN not once, not twice, but three times. Our son, Jonathan, worked closely with the entire team from Melody, Jonathan, Taner and having peer sessions. The team dedicates themselves to helping their students through patience, direct guidance, and teaching them good testing taking techniques, as well as, little tricks of the trade that really make a difference. It's also a plus that UCAN leads their students through the entire college process (from beginning to end) and helps them locate the best fit possible for school.
Our daughter, Megan, worked with Melody and Taner the entire summer prior to starting her 8th grade, which continued until her testing date for the ISEE test. She did well and got into the high schools of her choice. Years later, Taner helped her with the preparation of the ACT test. Once again, thank you Melody and the entire UCAN team for their unconditional support to our children's future.
Virginia Villar
Her son Jonathan was admitted to America University
Best place for SAT prep! They not only helped my child score high on their SAT, but they helped with getting full scholarships to college for both my sons!
This place is Amazing!!! Thank you everyone at UCAN!
Yemi.
Ramona Student Reveals How Ucan Prep Helped To Get Her Admitted Into Harvard
Judy & David Garnitz: more raving reviews for Ucan's test prep and college planning program
San Marino student shares how mindset acquired from Ucan helped him gain admission into his top college pick
Senior gets into her top schools despite 3 2 gpa..
Student Shares The Results Of Ucan Prep's College Planning Program
Ucan student shares about her test score, admission results and total merit scholarships awarded
Student shares results using Ucan's test prep and college planning program
Mother raves about her daughter's college admission results
Kimberly shares details about Ucan's college planning program
Mother talks about how Ucan benefited her son
Corina Lara shares inside scoop about Ucan's college planning and SAT prep program
Alisa shares about her gain on the ACT & Ucan's college application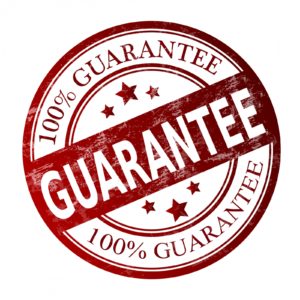 College planning guarantee
Ucan Prep is very confident in our college planning/admission program and we guarantee to help your student submit the best possible application that highlights your student's strengths, overshadows weaknesses and that will help your child stand out in a very competitive admission pool.
College Consulting
Ucan Prep's college planning/application is designed to strengthen your teen's academic and extra-curricular bio, and then strategically position your student so that s/he can receive admission top college picks and qualify for merit scholarships.
For More Information About Ucan Prep's college planning/application program, call us at (626) 786-5662
You can also click the "Contact Us" button below to provide your contact info and leave us a message about our 1 on 1 college planning/application programs..
Grab Your Copy of The Test Score Maximizer ™